Steel and metal:

Large selection, strong performance
Do you need your steel and metal quickly and reliably? Then we are there for you as a steel trader with over 40,000 items made of steel and metal. That is our pledge.
Whether large quantities or individual steel items: We have a huge selection of steel and metal in stock for you. Whatever you need: On-time delivery is a matter of course for us. Anywhere. Of course, we also offer prefabrication of the material as you need it. Sawing, drilling and centring, for example. Excellent service is what steel trading is all about for us. And for you, this makes the difference. Experience real steel power now.
If you have special wishes and requirements, or would like to find out about the advantages of our steel trade, we would be delighted to talk to you.
Film off for real steel power
In addition to our huge selection of steel and metal, you benefit from our expertise, experience, friendliness and, last but not least, our fast deliveries. Steel trading is our business and has a long tradition with us: We want to inspire you again and again with our strong performance, our comprehensive service and our excellent steel price.
10x in Germany
With ten locations in Germany, our steel trade is always close to you. And our steels and metals are therefore also with you quickly. The short distances mean maximum delivery reliability for you.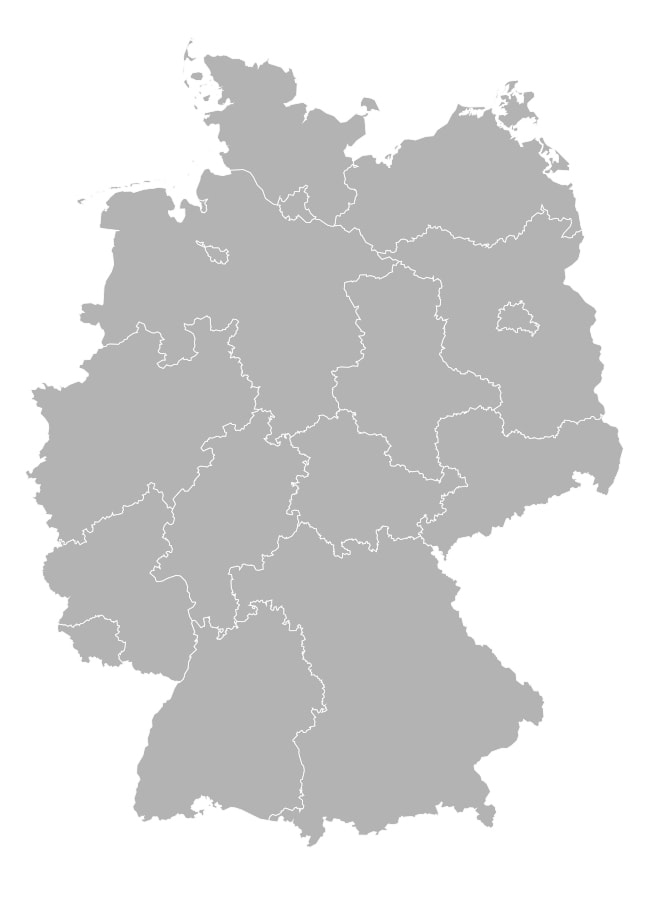 Our service has real steel power
Working with us: Experience a team full of steel power